Insomnia Clinic in Arnold, MD
Do you go to bed and stare at the ceiling? Does it take hours to fall asleep? When you do fall asleep, do you stay asleep? Are you up at 3 or 4 am wide awake? Is your mind racing? Going to the bathroom again? Are you counting the minutes until you have to get up?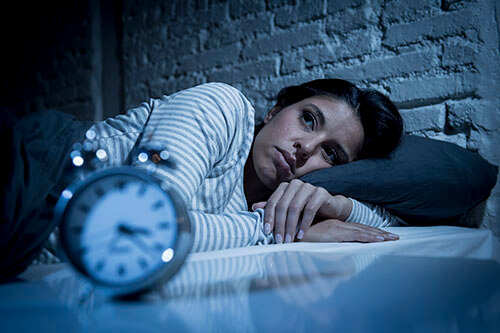 This could be a sign of something imbalanced in your body. Melatonin works well for some if they are melatonin deficient; however, many people are taking addictive medications to fall and stay asleep since melatonin does not work for them. Other people take over-the-counter medications like Benadryl which have been linked in research studies on the cognitive decline if used long term. Patients often have abnormal neurotransmitters, imbalanced cortisol, imbalanced hormones, or gut issues that impact their brain function so they cannot fall and/or stay asleep. This can easily be investigated and often resolved.
Request Your Consultation Today!
To schedule an appointment or learn more, please call our Arnold, MD sleep doctor at ☎ (410) 734-3714 or contact us online.
---
Our Location
Located in Anne Arundel County, Arnold, MD is a suburb of Annapolis, MD. We are 6 minutes north of Annapolis. The closest airport is Baltimore Washington International Airport. We are closed on major holidays.