Fatigue Doctor in Arnold, MD (Annapolis, MD)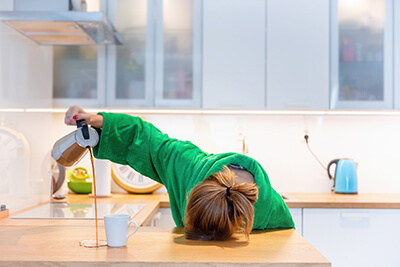 Are you tired in the morning and don't wake up refreshed? Want to take a nap after lunch? Hard to stay awake driving home from work? Falling asleep before bedtime? Hard to recover from workouts? Craving salt? Craving sugar? Hot flashes? Do you have inflammation? Arthritis?
These can be a sign of adrenal issues which some people call adrenal fatigue. There is oftentimes a disconnect between the pituitary gland in the brain and the adrenal glands which have to be repaired. Testing for this condition is available and therapies can significantly reduce and/or eliminate the condition.
Other causes of fatigue can be related to significant nutritional deficiencies, gut infections, imbalanced brain neurotransmitters, mitochondrial disorders, etc. Appropriate testing is determined after a full history and physical is completed.
Request Your Consultation Today!
To schedule an appointment or learn more, please call our Arnold, MD adrenal fatigue specialist at ☎ (410) 734-3714 or contact us online.
---
Our Location
Located in Anne Arundel County, Arnold, MD is a suburb of Annapolis, MD. We are 6 minutes north of Annapolis. The closest airport is Baltimore Washington International Airport. We are closed on major holidays.