Depression and Anxiety Doctor in Arnold, MD (Annapolis, MD)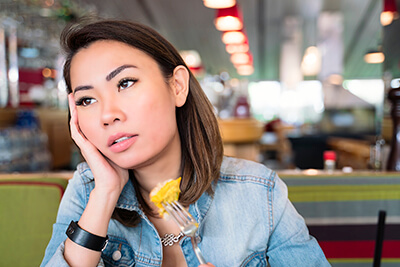 Anxious? Panic attacks? Depressed? On multiple medications? Lack of energy? Tired all day? Can't sleep at night? Mind racing at times? Afraid to leave the house? Get stuck on things in your brain?
Your body is smart, it is telling you there is something wrong. There is either too much of something or not enough.
Functional Medicine Approach to Treatment of Anxiety and Depression
Did you know there is a gut-brain connection and often times the symptoms listed above may be due to gut issues such as infections or inflammation? Diet choices and lack of proper nutrients can impact mood. The chemicals called neurotransmitters are needed for brain and gut function and are often found imbalanced in patients with those symptoms above.
Blood, urine, and stool testing can often help determine imbalances which can lead to overall improvement. In some cases, patients no longer need their medications.
Request Your Consultation Today!
To schedule an appointment or learn more, please call our Arnold, MD depression and anxiety specialist at ☎ (410) 734-3714 or contact us online.
---
Our Location
Located in Anne Arundel County, Arnold, MD is a suburb of Annapolis, MD. We are 6 minutes north of Annapolis. The closest airport is Baltimore Washington International Airport. We are closed on major holidays.