BHRT Clinic in Arnold, MD (Annapolis, MD)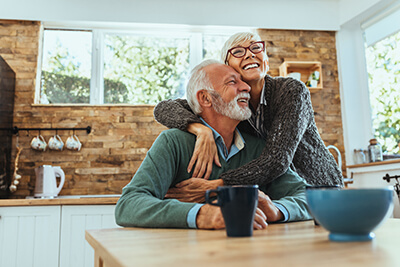 Women, do you have hot flashes, night sweats, foggy thinking, memory issues, mood changes, insomnia, low energy, weight gain, no libido, and thinning hair?
Men, do you have shrinking muscle tone, hair loss, foggy thinking, memory issues, mood changes, insomnia, low energy, weight gain, and lack of interest in sex?
If you answered yes to any of those questions, you may have a hormone imbalance.
Treatment of Hormone Imbalance with Bioidentical Hormones
Hormone imbalances can result from deficiencies and/or excesses of hormones. Bioidentical hormones may be able to help balance your body and improve or resolve your symptoms.
Testing for hormone imbalances is very important to balance a patient and is done by testing saliva, blood, and urine. Once levels of the hormone are determined, a specific formula is made for the patient at a compounding pharmacy that follows strict standards for quality.
Physicians who offer bioidentical hormone therapy need proper education, not just a weekend class. Doctor Love has completed a Masters's Degree in Metabolic and Nutrition and has a graduate certificate in Advanced Functional Endocrinology from the University of South Florida Medical School which teaches safe research-backed hormone training.
Request Your Consultation Today!
To schedule an appointment or learn more, please call our Arnold, MD hormone replacement therapy specialist at ☎ (410) 734-3714 or contact us online.
---
Our Location
Located in Anne Arundel County, Arnold, MD is a suburb of Annapolis, MD. We are 6 minutes north of Annapolis. The closest airport is Baltimore Washington International Airport. We are closed on major holidays.