Functional Medicine Doctor in Arnold, MD Providing a New Approach to Treatment of Environmental and Food Allergies
---
Did You Know?
12 million Americans have food allergies
2.2 million school-age children have food allergies
One in 17 children under 3 years old has food allergies
---
Types of Allergies Tested and Treated at our Arnold, MD Allergy Clinic
Environmental Allergies
Environmental allergies are a response to triggers you come into contact with in your surroundings or inhale during your day-to-day activities. Symptoms of environmental allergies will vary from person to person and symptoms may vary by intensity based on the time of year.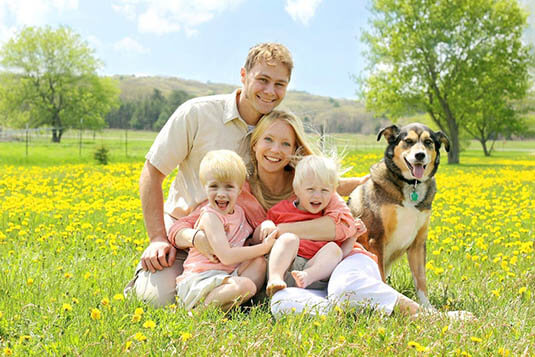 Symptoms of Environmental Allergies
The symptoms of environmental allergies can be similar to a cold, but they're not caused by the same thing. A virus causes a cold while allergies are a reaction caused by an immune system response to certain substances in your surroundings. Common environmental allergy symptoms include:
Sneezing
Runny nose
Shortness of breath
Itching
Headaches
Wheezing
Fatigue
Common Environmental Allergies
Dust Mites
Pollen
Pet Dander
Mold & Mildew
Cigarette Smoke
---
Food Allergies
Food allergy is a serious and potentially life-threatening medical condition affecting 32 million Americans. One in every 13 children has a food allergy—that's about 2 in every U.S. classroom. And every 3 minutes, a food allergy reaction sends someone to the emergency room.
Symptoms of Food Allergies
Symptoms of an allergic reaction may involve the skin, the gastrointestinal tract, the cardiovascular system, and the respiratory tract. They can surface in one or more of the following ways:
Vomiting and/or stomach cramps
Hives
Shortness of breath
Wheezing
Repetitive cough
Shock or circulatory collapse
Tight, hoarse throat; trouble swallowing
Swelling of the tongue, affecting the ability to talk or breathe
Weak pulse
Pale or blue coloring of the skin
Dizziness or feeling faint
Anaphylaxis is a potentially life-threatening reaction that can impair breathing and send the body into shock; reactions may simultaneously affect different parts of the body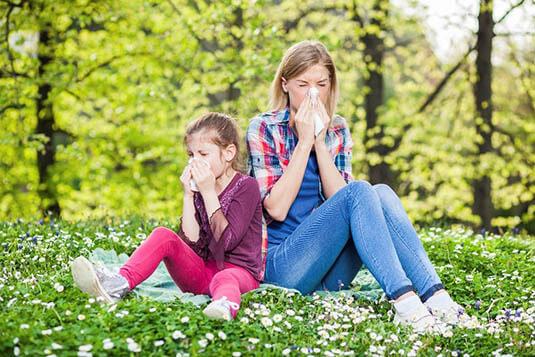 What foods cause allergic reactions?
While any food can cause an adverse reaction, eight types of food account for about 90 percent of all reactions:
Eggs
Milk
Peanuts
Tree nuts
Fish
Shellfish
Wheat
Soy
---
A New Approach – Sublingual Immunotherapy
Dr. Love has been trained in and follows the LaCrosse Method. It involves obtaining a careful history from a patient, obtaining blood work or skin testing, and making a specific treatment plan. After your visit is complete, Dr. Love consults with a special compounding pharmacist to make a unique allergy formula. After observation in the office with the first dose at the follow-up appointment, the patient takes the formula home for use. The unique formulas consist of either environmental allergens or food allergens. It is sprayed under the tongue in metered spray dosing for accuracy.
Why does sublingual (under the tongue) therapy work?
Under your tongue, you have special T cells from the immune system which can downregulate allergic reactions. There are very few cells that cause the release of chemicals like histamine under the tongue. This is an ideal place to have therapy to help the immune system and is a low risk for severe allergic reactions.
The treatment does not involve time-consuming and painful allergy shots which can lead to possible anaphylaxis. The approach Dr. Love uses is much safer and more effective due to the ease of administration and improved compliance with home therapies.
---
Schedule Your Initial Allergy Consult (Two-hour session)
During the visit, an allergy questionnaire will be reviewed and a pertinent history & physical will be completed. After an in-depth discussion with the patient or parent, blood testing will be ordered to determine the current extent of allergy issues.
FOLLOW-UP CONSULTS FOR ALLERGY PATIENTS: 30-60 minutes
To schedule an appointment, please call our Arnold, MD location at (410) 734-3714 or contact us online.
---
Our Location
Located in Anne Arundel County, Arnold, MD is a suburb of Annapolis, MD. We are 6 minutes north of Annapolis. The closest airport is Baltimore Washington International Airport. We are closed on major holidays.